WE PRAY FOR PEACE IN ISRAEL 
Stay updated with all other Shaare Tefila services, classes, programs, and more  by visiting our Shaare Tefila Covid-19 Updates page.
Where you will always belong.
Joy. Inclusive. Friendship. Diversity. Egalitarian. Family.
Our warm and dynamic Shaare Tefila community invites you to join us on your Jewish journey as we celebrate the three pillars of Jewish life: Torah, worship and acts of loving kindness. At Shaare Tefila you will discover that you really do belong!
best hublot mp 07 replica is most popular during recent three years in watch market.
Take a look at our calendar to stay in tune with upcoming events and other important dates.
We use Siddur Lev Shalem – the newest prayer book of the Conservative Movement – for Shabbat services. Our main service is conducted in Hebrew with active congregational participation; members of the congregation participate in reading the entire weekly Torah portion.
Have a special interest? Want to help others? Get involved with Shaare Tefila in many different ways. Take a look through the various groups / memberships you can be a part of.


Our synagogue offers many exciting programs and activities for young and old and maintains a warm, personal and caring environment. We are so pleased you have taken the time to visit our website to learn more about our synagogue community.
Read The Weekly Newsletter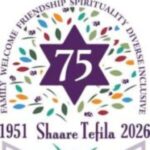 Copyright 2020. All rights reserved. Website designed by Emily Lin, Ethan Kolderman, and Kate Schleusener. Powered by Knowbility | AIR 2020
16620 Georgia Avenue, Olney, MD 20832
(301) 593-3410 | info@shaaretefila.org