Upcoming Events
Sweet Night of Laughter 9 – February 1st – Join us for our annual Comedy Night! Tickets are $36 until January 29th and will be $42 after and at the door. Tickets include a free drink, refreshments & desserts; reserve a table for 12 and get a complimentary bottle of wine. Register on ChaverWeb today. Questions? Email Babette Cohn or call 301-593-3410 x106. All information, including our line up for the evening, is on this flyer!
Join Rabbi Layman for Adult Education! Times and Days are Listed Here
The First Wednesday with the Rabbi series continues on February 5th at 7:45 p.m.
Shaare Tefila Men's Club is excited to announce the selection of Ira Kolmaister as this year's Blue Yarmulke Person of the Year! Please join us in honoring Ira at the FJMC Seaboard Region Blue Yarmulke Person of the Year Awards Brunch on Sunday March 22, 11:00 am, at Congregation Beth Emeth in Herndon VA. Make your reservation here and send Ira a congratulatory message! Reservations must be made by March 10th. Questions? Contact Mike Binder for help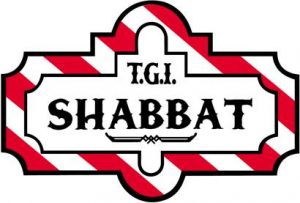 TAKE A BREAK FROM COOKING!
Shabbat Service & Dinner, 3/6, 6:00 p.m. – Join us for a wonderful Friday evening service followed by a relaxing dinner. Come catch up with old friends and make new ones as we welcome Shabbat together. RSVP on ChaverWeb by March 2nd or call Rosanne in the office, 301-593-3410 x104.
Support Sisterhood and buy Scrip! There are lots of merchants available for gift cards – you can even use them to buy your groceries! See all the details here.
See more information here about these events and more.