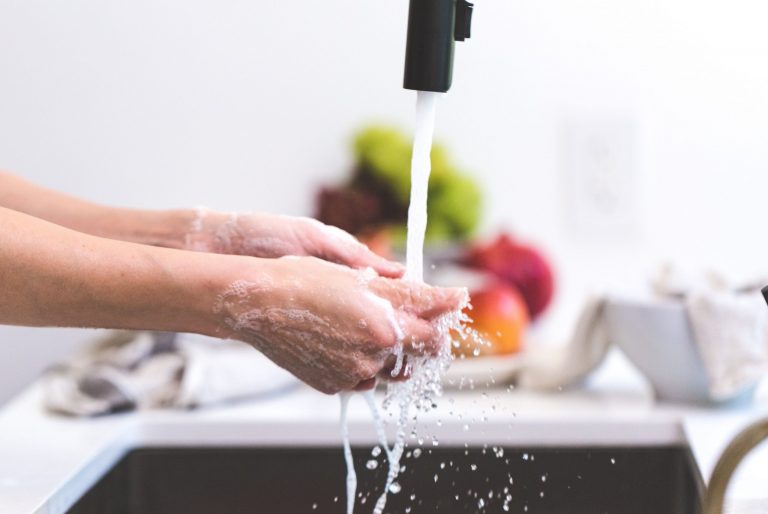 FROM OUR SHUL PRESIDENT, RABBI and EXECUTIVE DIRECTOR
Reopening Shaare Tefila
בָּרוּךְ אַתָּה ה' אֱלֹהֵינוּ מֶלֶךְ הָעוֹלָם, שֶׁהֶחֱיָנוּ וְקִיְּמָנוּ וְהִגִּיעָנוּ לַזְּמַן הַזֶּה.
Praised are You, Lord our God, Sovereign of the universe, for keeping us alive, sustaining us and enabling us to reach this day!
We are excited to begin offering in-person services at Shaare Tefila. In light of COVID-19, we want to create a safe space and do our best to limit the spread of the virus and keep our members, guests and the greater community safe. 
We would like to welcome you to weekday morning minyan (Sunday, Monday and Thursday in the Grosberg-Baumgart Chapel) beginning Sunday June 6 and to Shabbat morning services in the sanctuary beginning Shabbat June 12. If you cannot make it in person to these services then the weekday morning service will still be available on ZOOM and the Shabbat morning service will be available on livestream only. 
All other services – weekday evening and Friday evening – will continue on ZOOM. Adult education classes also will continue on ZOOM for the foreseeable future. 
The following procedures for in-person attendance have been developed by the Reopening Committee based on CDC guidelines, state and local rules, and expert medical advice. The following rules will be strictly enforced:
Fully Vaccinated:
All those who wish to attend services in person must be fully vaccinated if they are 16 years of age or older. This means that they must be at least two (2) weeks beyond the 2nd Pfizer or Moderna shot or at least two (2) weeks beyond the Johnson & Johnson shot. This also applies to any future vaccine that may be authorized to be administered or to any booster shots that may be mandated. 
Fully vaccinated parents may bring their children who are not yet eligible for vaccination, currently those under the age of 16. However, unvaccinated children must be masked if over the age of 2, remain with a parent/guardian while at Shaare Tefila, and may not be in any part of the building without an adult.
Limited Attendance:
Attendance will be limited to twenty five (25) people at Shabbat Saturday morning services in the sanctuary. Fifteen (15) people will be permitted at weekday morning services in the Grosberg-Baumgart Chapel. (Clergy, custodial staff and the volunteer usher are not included in these numbers.)
The number of permitted attendees will be revisited periodically.
Registration:

For all services, participants must sign up in advance and every week, to keep gatherings small and enhance our ability for contact tracing in the event of illness. No one should come to any event if he/she is ill or has been exposed to COVID-19.

No one subject to quarantine will be permitted to attend any Shaare Tefila event.
The registration form will be available at the end of May.
Face Coverings:

All clergy, staff and attendees, including children above the age of 2, must wear a mask/face covering (without a respiratory valve) that covers nose and mouth at all times.

Distancing:

If you come to an event with a family "pod" member, you and your family can be together, but you must remain at least 6 feet apart from all other participants.

Food Service:

The kitchen is closed and there will be no food service at Shaare Tefila other than for specified events.

Hand Sanitizer:

Please use hand sanitizer frequently, including upon entering the building.

Maintaining A Clean Space:

We ask for your help to keep our space clean. Hand sanitizer and wipes will be available at all services.

Other Logistics: 

We strongly encourage people to use restrooms before coming.  Anyone who uses the Shaare Tefila facilities must wipe down the facilities after use, and we will have wipes available.
Please do not enter the office or other areas of the building.
Additional Information:

Information about the High Holidays and Chavaya Religious School in the Fall will be forthcoming  over the summer.
If you have further questions, please see this FAQ document or please call the office. 
Until we reopen, all services classes and programs will still be conducted on ZOOM. See below for the links.
Perry Sandler – President
Jonah Layman – Rabbi
Jonathan Cohen – Executive Director