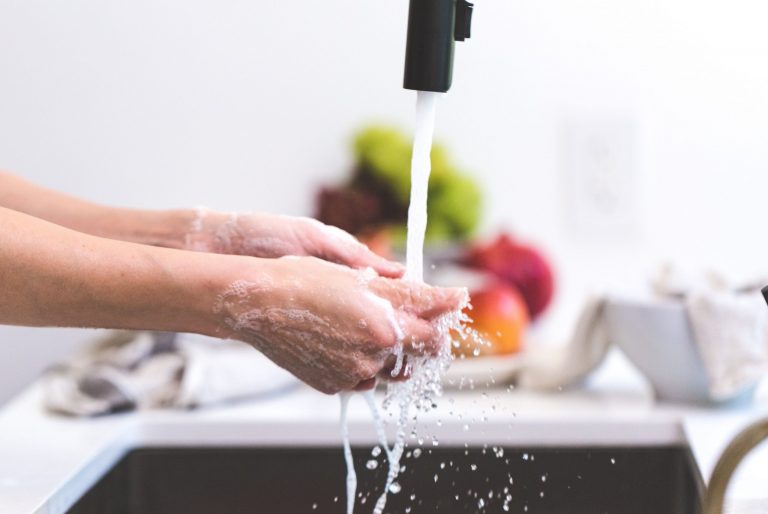 FROM OUR SHUL PRESIDENT, RABBI and SYNAGOGUE ADMINISTRATOR
Shaare Tefila Responds to COVID-19
We would like to welcome you to weekday morning minyan (Sunday, Monday and Thursday in the Grosberg-Baumgart Chapel) and to Shabbat morning and holiday morning services in the sanctuary. If you cannot make it in person to these services then the weekday morning service will still be available on ZOOM and the Shabbat and holiday morning services will be available on ZOOM and livestream. 
All other services – weekday evening and Friday evening – will continue on ZOOM. Adult education classes also will continue on ZOOM for the foreseeable future. 
The following procedures for in-person attendance have been developed by the Reopening Committee based on CDC guidelines, state and local rules, and expert medical advice. The following rules will be strictly enforced:
Fully Vaccinated: We firmly believe that Jewish tradition obligates all who are eligible, to be vaccinated. Therefore, people 5 and older must be  fully vaccinated in order to attend in-person services. We expect all children to be fully vaccinated as soon as possible. Fully vaccinated means that you must be at least two (2) weeks beyond the 2nd Pfizer or Moderna shot or at least two (2) weeks beyond the Johnson & Johnson shot. This also applies to any future vaccine that may be authorized to be administered or to any booster shots that may be mandated. 
Unvaccinated children under 5 years of age may attend with their vaccinated parents. They must be masked if over the age of 2, must remain with a parent/guardian while at Shaare Tefila, and may not be in any part of the building without an adult.
Attendance: Attendance will not be limited. All people who follow the "fully vaccinated" rule outlined above will be permitted to attend. 
*

No one should come to any event if he/she is ill, experiencing any COVID-19 symptoms or has been exposed to COVID-19.

No one subject to quarantine will be permitted to attend any Shaare Tefila event.
Face Coverings – as of October 6, 2022 (after Yom Kippur) wearing a mask is optional. Those preparing food in the kitchen and serving food must wear a mask. 
Distancing:

Those fully vaccinated may sit and stand next to each other. If you come to an event with a family "pod" member who is not vaccinated, you and your family can be together, but you must remain at least 6 feet apart from all other participants.

Food Service:

Thanks to our Sisterhood for arranging shabbat morning kiddush in a safe and healthy manner. 

Hand Sanitizer:

Please use hand sanitizer frequently, including upon entering the building.

Maintaining A Clean Space:

We ask for your help to keep our space clean. Hand sanitizer and wipes will be available at all services.

Other Logistics:  We strongly encourage people to use restrooms before coming.  Anyone who uses the Shaare Tefila facilities must wipe down the facilities after use.

Eric Marshall – President
Jonah Layman – Rabbi
Jerry Kiewe – Executive Director