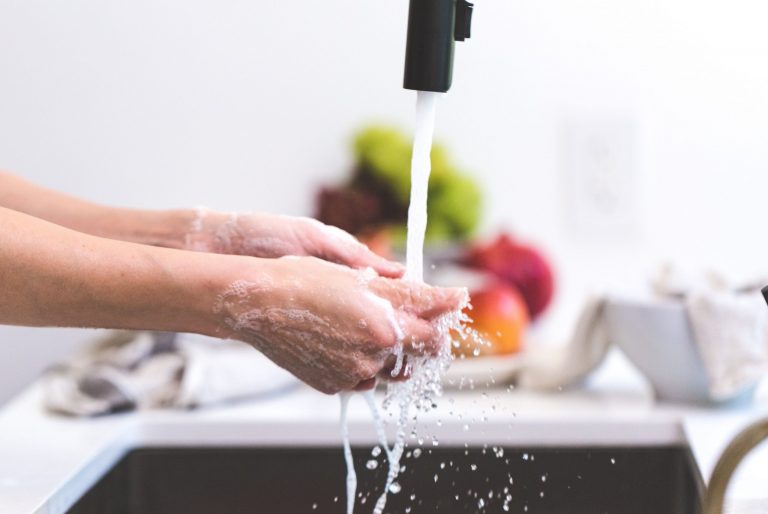 A Message from Rabbi Layman - Preparing for Shabbat on ZOOM
Regarding Shabbat Services: From now until the public health environment improves, we will ZOOM the Friday evening and Saturday morning services; the ZOOM will also be livestreamed so you can choose to access our service that way too. Cantor Adina and I will broadcast from our homes. Members of the community will be able to participate by reading Torah (from the chumash), chanting the haftorah and reading other prayers. My Torah teaching can now be interactive. We can even stay after the service to schmooze as we would if we were in shul at kiddish. Participants will also be able to call in if they don't have access to a computer or are unfamiliar with the technology. If you would like assistance in learning how to use ZOOM please email me.
The service will still be shorter than usual. Though we will be able to recite more sections that can only be recited with a minyan, we still won't be taking the Torah from the ark. Our Shabbat morning service will begin at 9:30 and conclude by 11:15. The Friday evening service will include mincha, kabbalat Shabbat and ma'ariv and will begin at 6, concluding by 6:45.
If you would like to volunteer to help me co-host the ZOOM service (by helping me admit attendees, muting & unmuting, etc.) PLEASE email me. That will be a tremendous help.
I look forward to sharing a different kind of High Holiday season with you this year and continuing to "see" you at Shabbat services. Please use this link for Friday & Saturday morning services: ZOOM Shabbat
Use this link to watch the service
As always if you have any questions about this please don't hesitate to be in touch.
Stay safe and healthy,
Rabbi Jonah Layman
Friday Oct. 2 & Saturday Oct. 3 – 6pm – ZOOM – WATCH
Shabbat Oct. 3 & Sunday Oct 4 – 1st & 2nd Days of Sukkot – 9:30am  – ZOOM – WATCH
WEEKDAY SERVICES
JOIN US FOR EVENING MINYAN at 7:30pm on Mondays and Wednesdays and Saturday night for havdalah.  ZOOM Evening Service and Havdalah
On other weekday evenings – Sundays, Tuesdays and Thursdays – you can join Rabbi Steven Abraham's (son of our own Wendy & Richard Abraham) shul in Omaha, NE for their daily evening service – by joining them you help them ensure a minyan too. They meet at 6:30pm eastern time – you can join here
JOIN US FOR MORNING MINYAN – Starting Sunday Sept. 13 join us for morning minyan – Sundays at 8:45am; Mondays and Thursday at 8am  ZOOM MORNING MINYAN
Here are the pdfs for the evening and morning services:
Weekday Morning prayers and Torah readings
Weekday afternoon prayers
Weekday evening prayers
DON'T FORGET THESE ONGOING CLASSES & PROGRAMS
Check In and Torah Study – Portion of the Week: Wednesday Mornings – 11-Noon
Talmud Class: Sunday mornings 9:30-10:30 – resumes Oct. 18
Prayer Book Hebrew: Sunday mornings 10:30-11:30 – resumes Oct. 18
Torah Study – verse by verse with English translations of Rabbinic commentaries – Friday mornings – 9:30-10:30 – resumes Sept. 11
Give Us A King! – You did not study this in Hebrew School!
Leadership usually isn't easy, and transitions aren't always smooth. The process of moving from tribal to national leadership and government can be a great window on human behavior and divine observation. With text study of the Early Prophets, we will explore the books of Samuel and look at the beginnings of the Israelite monarchy, from Saul to David.
Learners should bring their own copy of the Tanakh in English (or Hebrew, if desired). Taught by Steve Kerbel.
Four Tuesday Mornings
October 6, 13, 20, 27, 10:00 – 11:15 AM
$50 Friends of the Haberman Institute & Shaare Tefila Members, $60 General Public – Register Here
Social Action –October is the 3rd and final month of the Social Action Committee's Season of Tikun Olam. We will be collecting a variety of items for Interfaith Works in Silver Spring. Interfaith Works is a multi-service umbrella organization with several locations and programs in Montgomery County. They are affiliated with 2 women's shelters, a food pantry, a clothing donation center, etc. Here's their wish list for our collection effort:
 Non-perishable canned goods, plastic cutlery, and paper goods
 Feminine hygiene/self-care products
 Travel size toiletries (especially soap)
 Laundry pods
 New and gently used towels
 Water bottles
 Checks payable to Interfaith Works and mailed to Shaare Tefila throughout October.

The collection box will be in front of the synagogue office entrance on Tuesdays and Fridays between 10-1.

Women's Rosh Chodesh Group led by Susan Rubinstein – next session Sunday Oct. 18
Shaare Tefila Social – Ongoing Thursdays – During this time of being physically distant we are offering opportunities for people to get together in different ways. This programming will continue as long as we remain in the virtual environment. Details particular to each week will be sent to those who sign up here.
PURCHASE YOUR OWN PRAYER BOOKS
My rabbinic organization has generously offered our prayer books at a steep discount. Click on the links to order:
Shabbat – Siddur Lev Shalem
Weekdays – Sim Shalom
Chumash (Torah) – Etz Hayim
Stay safe, Rabbi Jonah Layman