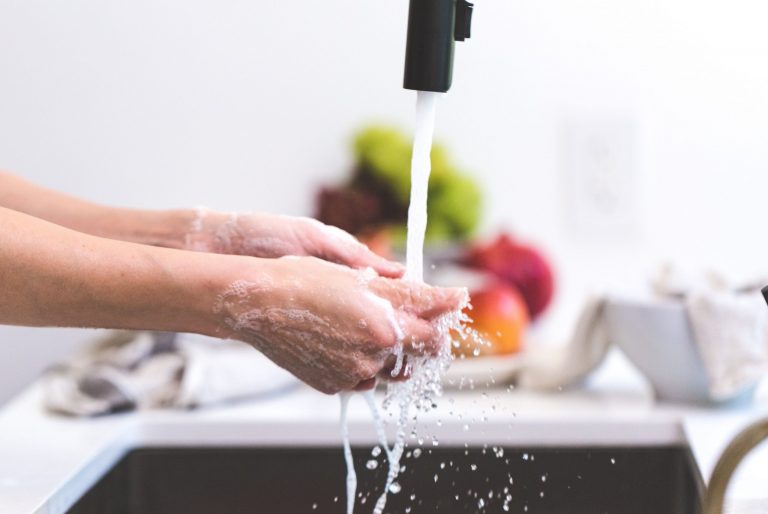 FROM OUR SHUL PRESIDENT, RABBI and EXECUTIVE DIRECTOR
Since March of this year, Shaare Tefila, like many communities, has dealt with the Coronavirus pandemic. Saying this has been a challenge would be an understatement; however, it is a challenge that our community has taken head on. With Zoom services, Virtual Comedy Nights, Chavurot and Sisterhood remotely, and High Holy Days from home, Shaare Tefila has continued to answer the needs of its congregants.
The Shaare Tefila Reopening Committee continues to affirm the foundational Jewish principle that our health and well-being override all other Jewish values, including public prayer. In Hebrew this is known as "piku'ach nefesh" – the saving of life. Therefore, our policy during this COVID-19 health crisis has been to conduct programs and services exclusively online. When we have been in person (e.g. B'nai Mitzvah services on Shabbat, gathering to hear the shofar, gathering to light Hanukkah candles), we have done so well within the limits allowed for religious institutions by Montgomery County.
The current rise in Montgomery County in the numbers of those testing positive for COVID-19, and the alarming rise of deaths in our county, further enforce the need to maintain our strict policy. We know that other synagogues in our area are allowing small groups in their buildings for live services, and we know that the US Supreme Court recently ruled that the "state" cannot enforce rules on religious institutions. Despite that we feel we need to continue to pray and gather on-line. Your life is just too precious for us!
We pray for the speedy disbursal of the new vaccines so that we can gather again in our building. "Ken yehi ratzon" – so may our prayer be answered. In the meantime, please stay safe and healthy.
Perry Sandler
President
Jonah Layman
Rabbi
Jonathan Cohen
Executive Director
Regarding Shabbat Services: From now until the public health environment improves, we will ZOOM the Friday evening and Saturday morning services; the ZOOM will also be livestreamed so you can choose to access our service that way too. 
Cantor Adina and I will broadcast from our homes. Members of the community will be able to participate by reading Torah (from the chumash), chanting the haftorah and reading other prayers. My Torah teaching can now be interactive. We can even stay after the service to schmooze as we would if we were in shul at kiddish. Participants will also be able to call in if they don't have access to a computer or are unfamiliar with the technology.
If you would like assistance in learning how to use ZOOM please email me.
The service will still be shorter than usual. Though we will be able to recite more sections that can only be recited with a minyan, we still won't be taking the Torah from the ark. Our Shabbat morning service will begin at 9:30 and conclude by 11:15. The Friday evening service will include mincha, kabbalat Shabbat and ma'ariv and will begin at 6, concluding by 6:45.
If you would like to volunteer to help me co-host the ZOOM service (by helping me admit attendees, muting & unmuting, etc.) PLEASE email me. That will be a tremendous help.
I look forward to sharing a different kind of High Holiday season with you this year and continuing to "see" you at Shabbat services. Please use this link for Friday & Saturday morning services:
ZOOM Shabbat
As always if you have any questions about this please don't hesitate to be in touch.
Stay safe and healthy,
Rabbi Jonah Layman