Donating to Shaare Tefila
We accept checks payable to:
Shaare Tefila Congregation
16620 Georgia Avenue
Olney, MD   20832
Donate a brick paver for the entrance to the shul using the form below.  Bricks can be in memory of, in honor of, or for any occasion. Each paver is a $180 donation and there is a 10% discount if 4 or more pavers are donated at the same time.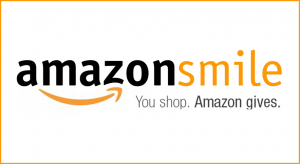 Shop at Amazon Smile and Amazon will make a donation to Shaare Tefila!
A Double Mitzvah!  Support Israel and Our Synagogue:  For every tree you plant, all purchases from the Jewish National Fund(JNF) store and with any donation you make to Jewish National Fund, they will donate 20% back to our synagogue.
Honor a friend or a loved one. Plant a tree in Israel. Memorials · Births · Birthdays · Anniversaries · B'nai Mitzvah · Weddings · Retirements · New Homes.  

Copyright 2020. All rights reserved. Website designed by Emily Lin, Ethan Kolderman, and Kate Schleusener. Powered by Knowbility | AIR 2020
16620 Georgia Avenue, Olney, MD 20832
(301) 593-3410 | info@shaaretefila.org