Events
FAMILY PROGRAMMING
Gan Katan Kicks Off September 8th! Our experiential play group focused on Jewish Values for Preschoolers & a Grown-up is back in session. Have fun with crafts, story time & music! Register on ChaverWeb by Friday, September 6. Questions? Contact Babette or call, 301-593-3410 x106 Cost: $18 for the full year of eight sessions OR $5 per session.
Mini-Minyan – Next Date: 10/4/19, with Special Guest Sally Heckleman!
Register by October 1 on ChaverWeb
5:45-7:00 pm
Come in your pajamas and enjoy the beginning of Shabbat with a program for families of children ages 0-7! Enjoy dinner and fun activities for Shabbat, led by Morah Mara & Morah Babette. We promise you will have an evening filled with ruach!
Tot Shabbat – 10:45 am, Next Date: 11/16/19
A fun, music-filled service for families with little ones (0-6yrs), the same morning as the Family Shabbat Service, in the Grosberg-Baumgart Chapel. Join Morah Mara for the next Tot Shabbat.
Chavaya Religious School 2019-20 – Looking for an engaging, liberal Jewish education program for your child? We offer free tuition for grades K-2 and have a unique two-day-a-week program for grades 3-7 which combines in person and online learning, plus teen education on Sunday mornings. If you would like to learn more please contact Babette Cohn, Director of Education & Programming.
Family Shabbat Service – 10:15 am, Next Date: 11/16/19
Join Rabbi Layman, Hazzan Adina and Morah Babette for a service led by the children of the Chavaya Religious School. We offer a family friendly, camp-style Shabbat service using Siddur Shema Yisrael. Enjoy a ruach/spirited Shabbat experience!
Youth Groups
MAKE YOUR OWN

SHOFAR

WITH JCRAFTS SEPTEMBER 8 – 12:30-2:00 PM
CHILDREN IN 3-12 GRADES! –
Get ready for Rosh Hashanah with an experience like no other. Children will see & touch ram & goat horns, then using saws, drills & learning about finishing techniques, participants get to create their very own
shofar
. Once the shofarim are done, everyone learns & practices the four different
shofar
sounds & takes their project home.
Questions?
Contact
Babette
or call, 301-593-3410 x106
Cost: $10 per child
–
Register on ChaverWeb by Tuesday,September 3
Bonim (K-2nd Grades)
Contact
Babette
to find out about our next event!
Machar (3rd-5th Grades)
Contact Babette to find out about our next event!
Kadima (6th-8th Grades) & USY (9th-12th Grades)
FUN FOR EVERYONE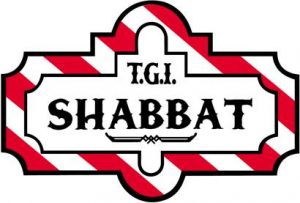 WELCOME BACK TO SHUL! Shabbat Dinner, 9/6, 7:00 p.m. – Join your community for the first dinner of the new program year! The menu will be one celebrating Summer's Bounty. Come catch up with old friends and make new ones as we welcome Shabbat together. RSVP on ChaverWeb or call Shana in the office, 301-593-3410, by September 3rd.
Annual Selichot Program and Service, Hosted by Shaare Tefila, September 21, 8:30 p.m. – Beginning with Havdalah & Dessert at 8:30, we will be joined by our neighbors at B'nai Shalom of Olney, Kehilat Shalom & Tikvat Israel for an uplifting evening. The theme this year is 'Welcoming the Stranger'. More details are here.